Upcoming Book Releases (January 2017)
1/04/2017 05:38:00 odp.
Ahoj, vítejte u nového článku. Dneska jsem si pro vás připravila přehled knižních novinek za leden. A jelikož jich je tentokrát opravdu hodně, tak jsem to rozdělila na dvě části - tato obsahuje pouze anglické knihy, ty české budou buď dneska večer, nebo během zítřka, uvidím, jak to stihnu. Jinak jsem taky trošku upravila formát článku - místo toho, abych ke každé knize psala nějaký svůj komentář, což je časově dost vyčerpávající a stejně k tomu nemám moc co říct, když jsem knihu ještě nečetla, jsem vám všude dala základní informace a anotaci, takže si ji můžete přečíst a zjistit, jestli se vám nějaká kniha líbí :). Anotace jsou ale v originále, kdybych je měla všechny překládat, tak byc se z toho zbláznila. Tolik k úvodu, pojďme se podívat na ty knihy.
---
Název: Sisters One, Two, Three
Autor: Nancy Star
Série: -
Datum vydání: 1. ledna 2017
After a tragic accident on Martha's Vineyard, keeping secrets becomes a way of life for the Tangle family. With memories locked away, the sisters take divergent paths. Callie disappears, Mimi keeps so busy she has no time to think, and Ginger develops a lifelong aversion to risk that threatens the relationships she holds most dear.When a whispered comment overheard by her rebellious teenage daughter forces Ginger to reveal a long-held family secret, the Tangles' carefully constructed web of lies begins to unravel. Upon the death of Glory, the family's colorful matriarch, and the return of long-estranged Callie, Ginger resolves to return to Martha's Vineyard and piece together what really happened on that calamitous day when a shadow fell over four sun-kissed siblings playing at the shore. Along with Ginger's newfound understanding come the keys to reconciliation: with her mother, with her sisters, and with her daughter.At turns heartbreaking, humorous, and hopeful, Sisters One, Two, Three explores not only the consequences of secrets-even secrets kept out of love-but also the courage it takes to speak the truth, to forgive, and to let go.
Název: Freeks
Autor: Amanda Hocking
Série: -
Datum vydání: 3. ledna 2017
Welcome to Gideon Davorin's Traveling Sideshow, where necromancy, magical visions, and pyrokinesis are more than just part of the act…

Mara has always longed for a normal life in a normal town where no one has the ability to levitate or predict the future. Instead, she roams from place to place, cleaning the tiger cage while her friends perform supernatural feats every night.

When the struggling sideshow is miraculously offered the money they need if they set up camp in Caudry, Louisiana, Mara meets local-boy Gabe…and a normal life has never been more appealing.

But before long, performers begin disappearing and bodies are found mauled by an invisible beast. Mara realizes that there's a sinister presence lurking in the town with its sights set on getting rid of the sideshow freeks. In order to unravel the truth before the attacker kills everyone Mara holds dear, she has seven days to take control of a power she didn't know she was capable of-one that could change her future forever.

Bestselling author Amanda Hocking draws readers inside the dark and mysterious world of Freeks.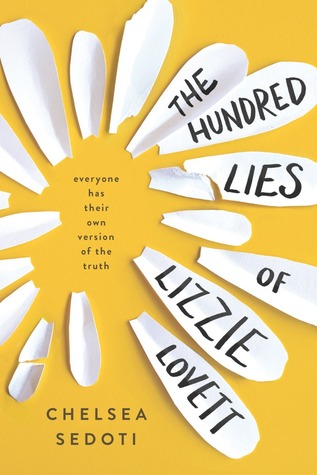 Název: The Hundred Lies of Lizzie Lovett
Autor: Chelsea Sedoti
Série: -
Datum vydání: 3. ledna 2017
A teenage misfit named Hawthorn Creely inserts herself in the investigation of missing person Lizzie Lovett, who disappeared mysteriously while camping with her boyfriend. Hawthorn doesn't mean to interfere, but she has a pretty crazy theory about what happened to Lizzie. In order to prove it, she decides to immerse herself in Lizzie's life. That includes taking her job... and her boyfriend. It's a huge risk - but it's just what Hawthorn needs to find her own place in the world.
Název: The Bear and the Nightingale
Autor: Katherine Arden
Série: -
Datum vydání: 10. ledna 2017
At the edge of the Russian wilderness, winter lasts most of the year and the snowdrifts grow taller than houses. But Vasilisa doesn't mind-she spends the winter nights huddled around the embers of a fire with her beloved siblings, listening to her nurse's fairy tales. Above all, she loves the chilling story of Frost, the blue-eyed winter demon, who appears in the frigid night to claim unwary souls. Wise Russians fear him, her nurse says, and honor the spirits of house and yard and forest that protect their homes from evil.

After Vasilisa's mother dies, her father goes to Moscow and brings home a new wife. Fiercely devout, city-bred, Vasilisa's new stepmother forbids her family from honoring the household spirits. The family acquiesces, but Vasilisa is frightened, sensing that more hinges upon their rituals than anyone knows.

And indeed, crops begin to fail, evil creatures of the forest creep nearer, and misfortune stalks the village. All the while, Vasilisa's stepmother grows ever harsher in her determination to groom her rebellious stepdaughter for either marriage or confinement in a convent.
Název: The Sleepwalker
Autor: Chris Bohjalian
Série: -
Datum vydání: 10. ledna 2017
From the New York Times bestselling author of The Guest Room comes a spine-tingling novel of lies, loss, and buried desire the mesmerizing story of a wife and mother who vanishes from her bed late one night.
When Annalee Ahlberg goes missing, her children fear the worst. Annalee is a sleepwalker whose affliction manifests in ways both bizarre and devastating. Once, she merely destroyed the hydrangeas in front of her Vermont home. More terrifying was the night her older daughter, Lianna, pulled her back from the precipice of the Gale River bridge. The morning of Annalee's disappearance, a search party combs the nearby woods. Annalee's husband, Warren, flies home from a business trip. Lianna is questioned by a young, hazel-eyed detective. And her little sister, Paige, takes to swimming the Gale to look for clues. When the police discover a small swatch of fabric, a nightshirt, ripped and hanging from a tree branch, it seems certain Annalee is dead, but Gavin Rikert, the hazel-eyed detective, continues to call, continues to stop by the Ahlbergs' Victorian home. As Lianna peels back the layers of mystery surrounding Annalee's disappearance, she finds herself drawn to Gavin, but she must ask herself: Why does the detective know so much about her mother? Why did Annalee leave her bed only when her father was away? And if she really died while sleepwalking, where was the body?
Conjuring the strange and mysterious world of parasomnia, a place somewhere between dreaming and wakefulness, The Sleepwalker is a masterful novel from one of our most treasured storytellers."
Název: Frostblood
Autor: Elly Blake
Série: Frostblood
Datum vydání: 10. ledna 2017
Seventeen-year-old Ruby is a fireblood who must hide her powers of heat and flame from the cruel frostblood ruling class that wants to destroy all that are left of her kind. So when her mother is killed for protecting her and rebel frostbloods demand her help to kill their rampaging king, she agrees. But Ruby's powers are unpredictable, and she's not sure she's willing to let the rebels and an infuriating (yet irresistible) young man called Arcus use her as their weapon.

All she wants is revenge, but before they can take action, Ruby is captured and forced to take part in the king's tournaments that pit fireblood prisoners against frostblood champions. Now she has only one chance to destroy the maniacal ruler who has taken everything from her and from the icy young man she has come to love.

Fast-paced and compelling, Frostblood is the first in a page-turning new young adult three-book series about a world where flame and ice are mortal enemies-but together create a power that could change everything.

As danger circles, Vasilisa must defy even the people she loves and call on dangerous gifts she has long concealed-this, in order to protect her family from a threat that seems to have stepped from her nurse's most frightening tales.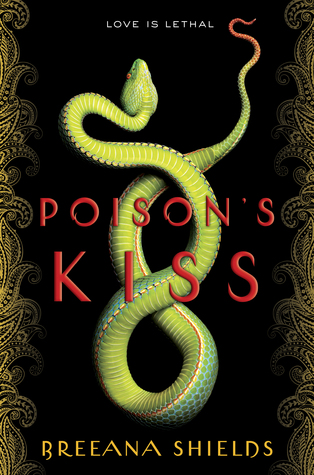 Název: Poison's Kiss
Autor: Breeana Shields
Série: Poison's Kiss
Datum vydání: 10. ledna 2017
A teenage assassin kills with a single kiss until she is ordered to kill the one boy she loves. This commercial YA fantasy is romantic and addictive like-- a poison kiss-- and will thrill fans of Sarah J. Maas and Victoria Aveyard.

Marinda has kissed dozens of boys. They all die afterward. It s a miserable life, but being a visha kanya a poison maiden is what she was created to do. Marinda serves the Raja by dispatching his enemies with only her lips as a weapon.

Until now, the men she was ordered to kiss have been strangers, enemies of the kingdom. Then she receives orders to kiss Deven, a boy she knows too well to be convinced he needs to die. She begins to question who she s really working for. And that is a thread that, once pulled, will unravel more than she can afford to lose.

This rich, surprising, and accessible debut is based in Indian folklore and delivers a story that will keep readers on the edge of their seats.
Název: Cursed
Autor: Jessica Sorensen
Série: Cursed Superheroes
Datum vydání: 16. ledna 2017
Remi has always lived a seemingly perfect life. But at exactly midnight on the day she turns eighteen, she discovers nothing about her life is what it seems, and beneath her perfection resides a deadly darkness tied to a paranormal bloodline.

Remi is now cursed with reaper powers and struggles daily not to steal souls. And it doesn't help that she's drawn to Cameron, a sexy, charming, yet dangerous Grim Reaper.

Will she give into the evil? Or will she manage to find good in her curse?
Volume 1 in the Cursed Superheroes, Grim's Series.
Název: Carve the Mark
Autor: Veronica Roth
Série: Carve the Mark
Datum vydání: 17. ledna 2017
On a planet where violence and vengeance rule, in a galaxy where some are favored by fate, everyone develops a currentgift, a unique power meant to shape the future. While most benefit from their currentgifts, Akos and Cyra do not-their gifts make them vulnerable to others' control. Can they reclaim their gifts, their fates, and their lives, and reset the balance of power in this world?

Cyra is the sister of the brutal tyrant who rules the Shotet people. Cyra's currentgift gives her pain and power-something her brother exploits, using her to torture his enemies. But Cyra is much more than just a blade in her brother's hand: she is resilient, quick on her feet, and smarter than he knows.

Akos is from the peace-loving nation of Thuvhe, and his loyalty to his family is limitless. Though protected by his unusual currentgift, once Akos and his brother are captured by enemy Shotet soldiers, Akos is desperate to get his brother out alive-no matter what the cost. When Akos is thrust into Cyra's world, the enmity between their countries and families seems insurmountable. They must decide to help each other to survive-or to destroy one another.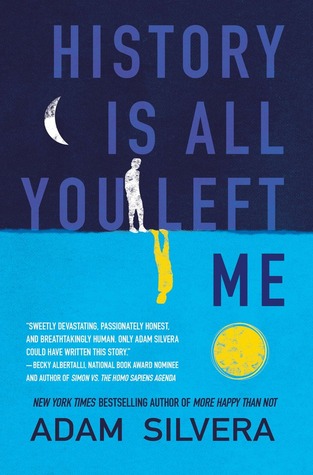 Název: History Is All You Left Me
Autor: Adam Silvera
Série: -
Datum vydání: 17. ledna 2017
When Griffin's first love and ex-boyfriend, Theo, dies in a drowning accident, his universe implodes. Even though Theo had moved to California for college and started seeing Jackson, Griffin never doubted Theo would come back to him when the time was right. But now, the future he's been imagining for himself has gone far off course.

To make things worse, the only person who truly understands his heartache is Jackson. But no matter how much they open up to each other, Griffin's downward spiral continues. He's losing himself in his obsessive compulsions and destructive choices, and the secrets he's been keeping are tearing him apart.

If Griffin is ever to rebuild his future, he must first confront his history, every last heartbreaking piece in the puzzle of his life.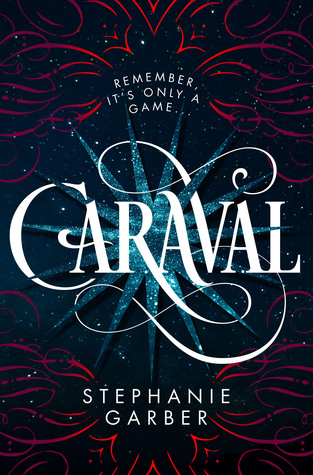 Název: Caraval
Autor: Stephanie Garber
Série: Caraval
Datum vydání: 31. ledna 2017
Whatever you've heard about Caraval, it doesn't compare to the reality. It's more than just a game or a performance. It's the closest you'll ever find to magic in this world . . . Welcome, welcome to Caraval-Stephanie Garber's sweeping tale of two sisters who escape their ruthless father when they enter the dangerous intrigue of a legendary game. Scarlett has never left the tiny island where she and her beloved sister, Tella, live with their powerful, and cruel, father. Now Scarlett's father has arranged a marriage for her, and Scarlett thinks her dreams of seeing Caraval, the far-away, once-a-year performance where the audience participates in the show, are over. But this year, Scarlett's long-dreamt of invitation finally arrives. With the help of a mysterious sailor, Tella whisks Scarlett away to the show. Only, as soon as they arrive, Tella is kidnapped by Caraval's mastermind organizer, Legend. It turns out that this season's Caraval revolves around Tella, and whoever finds her first is the winner. Scarlett has been told that everything that happens during Caraval is only an elaborate performance. But she nevertheless becomes enmeshed in a game of love, heartbreak, and magic with the other players in the game. And whether Caraval is real or not, she must find Tella before the five nights of the game are over, a dangerous domino effect of consequences is set off, and her sister disappears forever.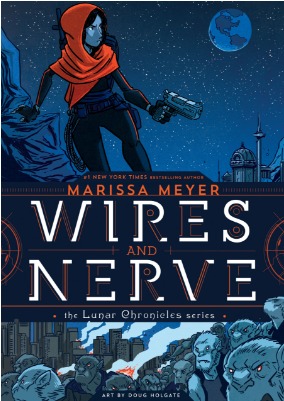 Název: Wires and Nerve, Volume 1
Autor: Marissa Meyer
Série: Wires and Nerve
Datum vydání: 31. ledna 2017
In her first graphic novel, #1 New York Times and USA Today bestseller Marissa Meyer follows Iko, the beloved android from the Lunar Chronicles, on a dangerous and romantic new adventure -- with a little help from Cinder and the Lunar team.

In her first graphic novel, bestselling author Marissa Meyer extends the world of the Lunar Chronicles with a brand-new, action-packed story about Iko, the android with a heart of (mechanized) gold. When rogue packs of wolf-hybrid soldiers threaten the tenuous peace alliance between Earth and Luna, Iko takes it upon herself to hunt down the soldiers' leader. She is soon working with a handsome royal guard who forces her to question everything she knows about love, loyalty, and her own humanity. With appearances by Cinder and the rest of the Rampion crew, this is a must-have for fans of the bestselling series.
Zaujala vás některá z knih? Na jaké knihy se v lednu těšíte vy?